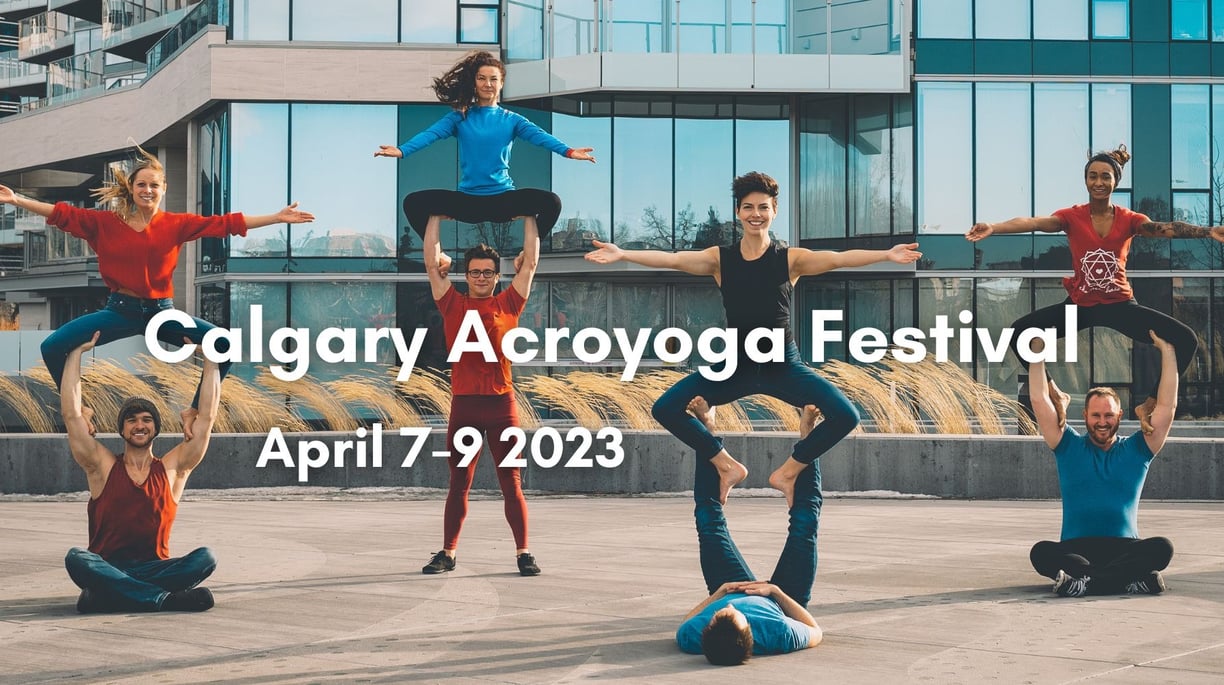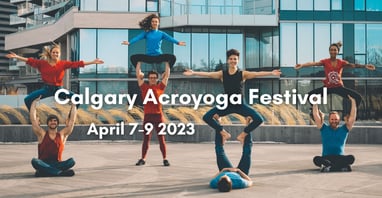 Acroyoga Events in Calgary
One-off events and weekly activities
We prefer all new acroyogis to attend a few instructed classes before joining in at an unstructured jam.
Calgary Acroyoga Festival 2023
Friday April 7 @3PM until Sunday April 9 @4:15PM
Calgary Gymnastics Centre North
Welcome to the biggest Canadian gathering of the spring! ​
14 hours of acroyoga focused workshops with simultaneous beginner & advanced classes, with an evening event on Saturday night. ​
Check out this video from last year's festival!


22 Teachers from across North America:
Heidi Blais | Valtteri Rantala | Reno Gorman | Cody Tudor | Hayley Silberg | Elliot Fudge | Solana Crowe | Debbie Collis | Matt Mofat | Millissa Greenwood | Devon French | Miles Kroeker | Aimee Lynn | Daniel Musashi | Azahlia | Josh Kyllo | Morgan Pack | Priscilla Naber | Steven Flello | Erica Stables | Adam Pike | Aiden Lamb | Sarah Ross | Bryce Hodgkinson
Payment & Pricing:
The final day for Early Bird pricing has been extended to March 10th!
Early Bird - $235
Early Bird 2-Day - $195
Full Pass - $255
2-Day Pass - $215
Friday Pass - $115
Saturday Pass - $150
Sunday Pass - $115 ​
Pre-Fest:
See the next event listed on this page for details!
More details on
TransCanadian Flow!
East meets West as Heidi and Valtteri weave together a wide range of partnering styles into one continuous flow.
We kick off the day with a thorough warm up and partner conditioning. Next, we begin skill-building for the TransCanada flow: along the way we'll meander through L-basing territory, spiral into standing acro, lean into counter-balances, pour into mono limbs and pop above the horizon to take in the landscape. This daylong is meant to invite you into diverse forms of partner acro in a scalable fashion. Within the TransCanada flow, alternate routes are always possible: the journey IS the goal.
Tickets are $107, sold via Eventbrite here
More details on
CAF Pre-Fest w/ Heidi & Valtteri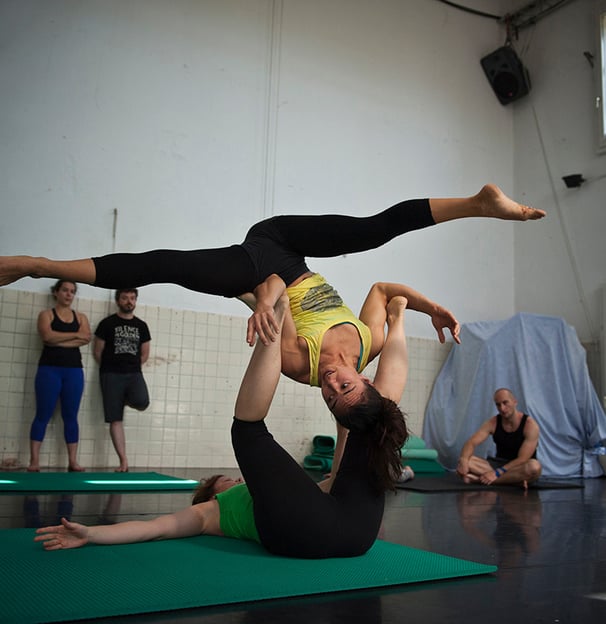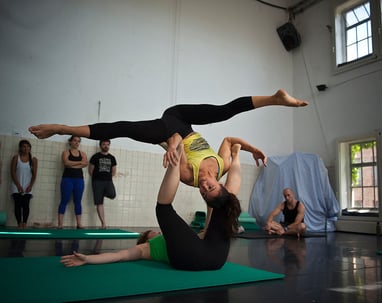 Beginner-Friendly Flow Class
Every Wednesday, 7:15 - 8:45PM
Peak Fitness YYC
2514 Battleford Ave SW
Learn flows and technique with Sarah & Bryce at Peak Fitness YYC! We bring you a new acroyoga flow or skill each week. ​
If you're new to acro, this class is beginner friendly! ​ You don't need to bring a partner. Please do bring water and athletic clothes. ​
Class is $20, but your first class is $10 and we're offering an 8 class pass for $130. ​
More details on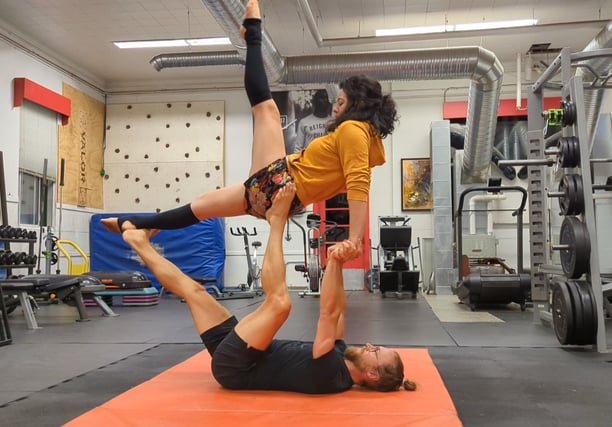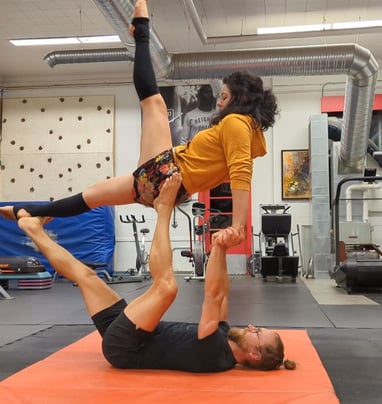 Saturdays
Class 3 - 4:30PM
Jam 4:30 - 6PM
Capicio Zen Karate & Kickboxing
44-11010 46 St SE, Calgary AB
Elliot Fudge and Solana Crowe are leading a 10 week series beginning Feb 18th. Drop-ins encouraged! ​ There is a jam in the space following the class, with discounts for those who attended class. ​
Investment:
$199 10 week series
$120 5 classes (expire at the end of the series)
$30 drop-in to class
Jam is free if you attended class
$10 drop-in to only jam
More details on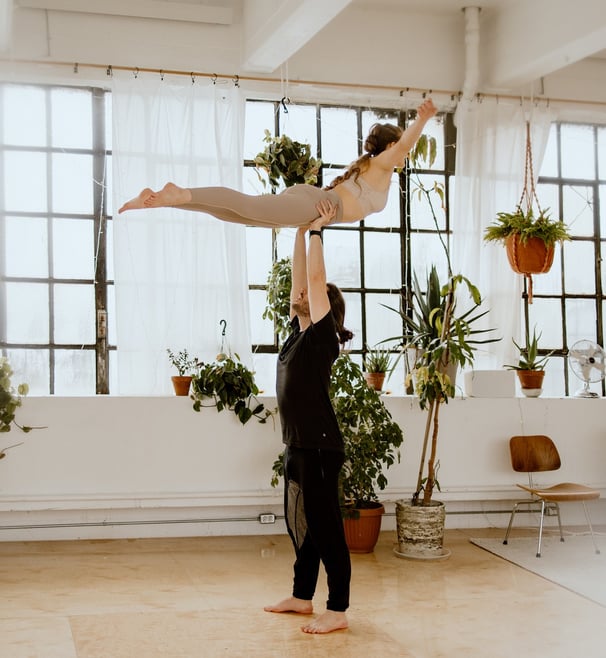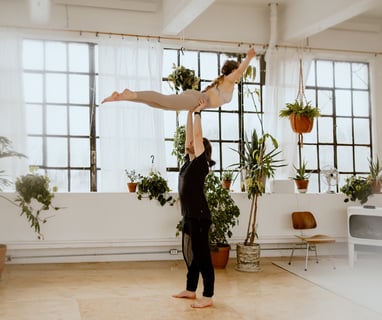 Fridays 6:30 - 8:30PM
Calgary Circus Studio
1401 10 Ave SE, Calgary AB T2G 0X1
Enter on the West side of the building, the southern-most door.
Come play at the Calgary Circus studio on Friday nights! This is open jam time with no instruction.
$10 Drop in, cash or etransfer